Posted on April 27 2020
How are you coping the stress caused by this global pandemic? Many said that they are frastrated, exhausted, and burnt out. Have you heard that changing what's physically on our plates would help us feel better? According to several recent researches, there are many evidences suggesting pathways in our gut may affect mental health and anxiety symptoms. Therefore, we can assure that our gut play an important role as a "body guard" to the rest of our immune and neurological systems. In addition to treatments suggested by health care providers, a wholesome diet can help boost the natural prowess of our gastrointestinal tract and could serve as another way to help regular your mood. SaskMade Team has searched up a list of foods that can be mood-boosting, and more importantly, they are all local! (So proud to live in Saskatchewan! ) Give them a try, and stay positive! :) Love from SaskMade.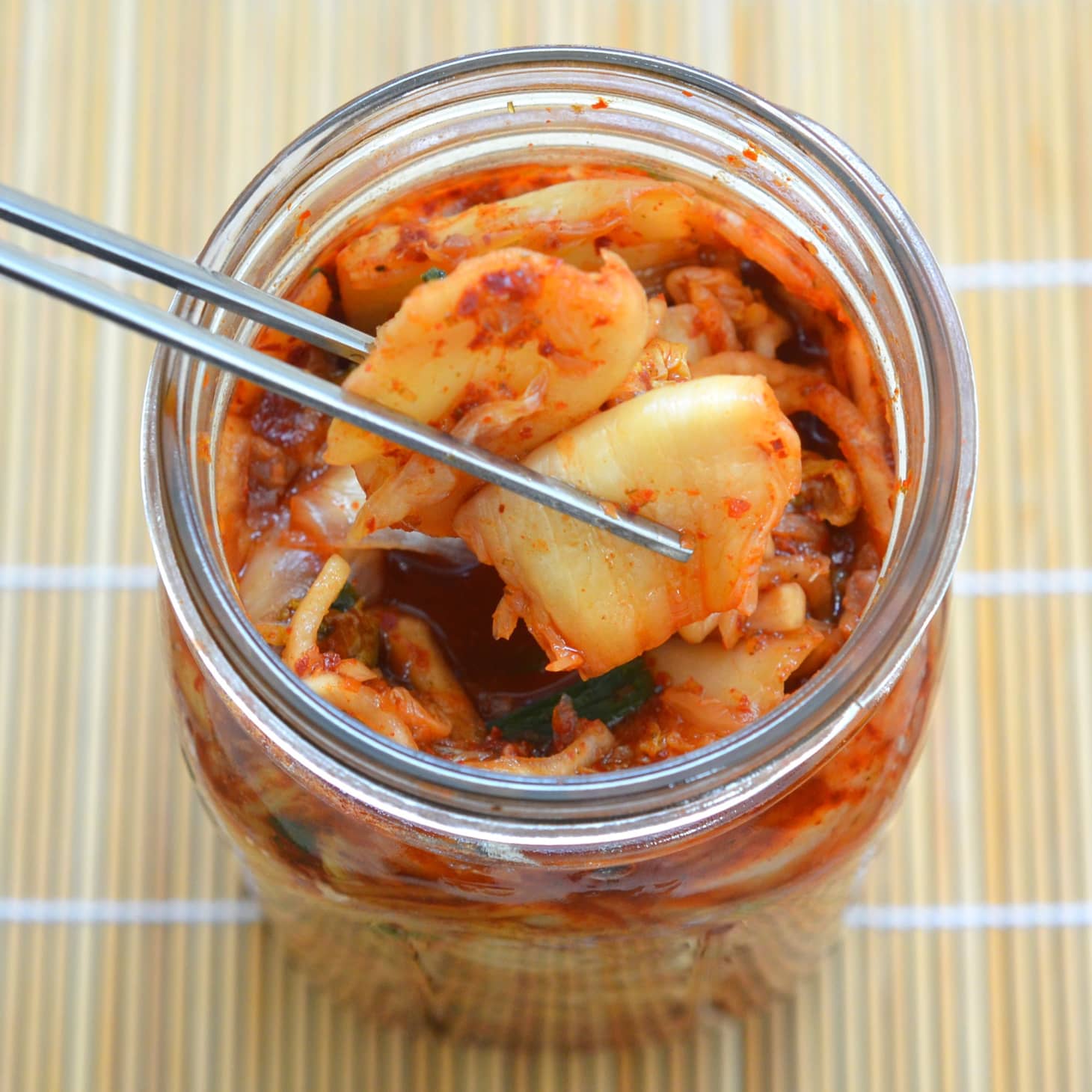 1. Fermented Foods
Fermented foods like sauerkraut and kimchi contain probiotics (good bacteria that live in our gastrointestinal tract and help defend against harmful pathogens and microbes). Eating more probiotics can benefit our gut and ultimately, we feel better. RELATED: Kimchi, Sauerkraut, Kombucha.
2. Cherries
Generally speaking, eating more fruits and vegetables helps to reduce anxiety and depression. Some studies have shown that eating five or more servings of fruits and veggies per day helps boost our mood. Cherries contain bunch of antioxidants such as quercetin, therefore, eating more cherries can help promote feelings of calmness. RELATED: Prairie Sour Cherries/Frozen
3. Dark Chocolates
Right, that's the one! Study has shown that people who eat dark chocolate regularly are less likely to report depressive symptoms ( A 2019 survey-based study published in the journal Depression & Anxiety). RELATED: Dark Chocolate
4. Seafood
According to researchers, there are plenty evidences approve that adequate intake of seafoods is associated with a cognitive boost and mood enhancement due to essential omega-3 fatty acids. Try to add more fish to your plate! RELATED: Fish
5. Beans and Legumes
Did you know that chickpeas, lentils, beans, and legumes also provide antioxidants, vitamin B6, and magnesium to our body? They're protein-rich powerhouses. Try them in sautés or in stir-fry dishes. Taking this advantage that we are living in Saskatchewan! :) RELATED: Legumes/Dry Goods
6. Plain Yogurt
Yogurt not only provides probiotics but also key minerals that may help with symptoms of stress and stabilize mood. Make sure to look for plain, unsweetened versions. And make sure to check the ingredient list that it contains at least five strains of live and active cultures. RELATED: Yogurt
7. Whole Grains
Whole Grains contain prebiotic, they serve as food for probiotics in your body. Find them in 100% whole grains like oats, barley, and bran. Eating more whole grains helps serotonin receptors in your gut function properly and reduce chronic diseases. RELATED: Dry Goods
8. Milk
We are been relying on milk for ages, no wonder why! Milk provides us minerals such as calcium, potassium, and magnesium. Magnesium in particular has been studied for its role in anxiety in many researches. RELATED: Milk
9. Pumpkin Seeds
An ounce of pumpkin seeds provides almost 20% of your daily value of magnesium and potassium. Sprinkle these seeds (and nuts, like walnuts, peanuts, pistachios, and cashews) on your meals or snack on them plain for a nutrient boost. RELATED: Pumpkin Seeds
10. Sea Buckthorn Berries
Many studies have revealed that sea buckthorn berry has high contents of flavonoids, vitamin C, vitamin E, and other nutrients that are helpful to reduce stress. These fruits are very flavourful and you got to try them in your smoothies! RELATED: Sea Buckthorn Berry Products
11. Saskatoon Berries 
Saskatoon berries are high in fibre, protein and antioxidants. It is an excellent source of manganese, magnesium, iron, calcium, potassium, copper and carotene. Wow! According to The Journal of Food Science, "Saskatoon berries are considered a better source of calcium than red meats, vegetables and cereals". This magic fruit will definitely help us to get through this pandemic! RELATED: Saskatoon Berries