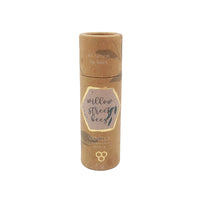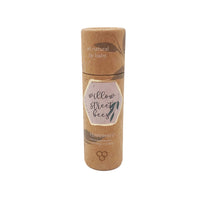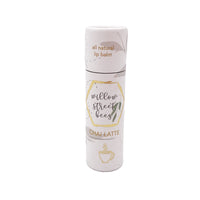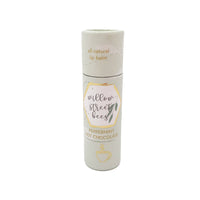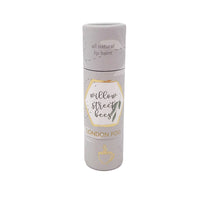 Willow Street Bees - Lip Balm (10g)
DESCRIPTION 
Each lip balm contains only the finest ingredients to nourish, protect and heal your lips. Willow Street Bees goes on smoothly and leaves just the right amount of shine. We are proud to offer all of this goodness in biodegradable packaging because the world doesn't need more plastic. 
Ingredients: Beeswax, coconut oil*, shea butter, cocoa butter*, jojoba oil*, avocado oil and vitamin e. (Peppermint scented with peppermint essential oil*, Vanilla scented with vanilla beans*)
(*certified organic) 
Willow Street Bees 

Willow Street Bees was born out of a love for creating all natural, safe, and effective skin care products. Each small batch of lip balms is crafted with care and with all of the finest ingredients, including locally sourced beeswax. The combination of beeswax and various natural oils and butters creates a luxurious balm. Each lip balm comes packaged in a biodegradable cardboard tube, because the world doesn't need more plastic.