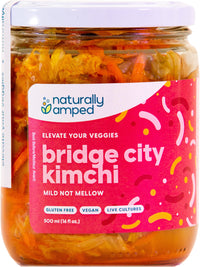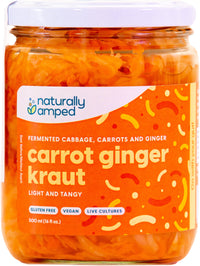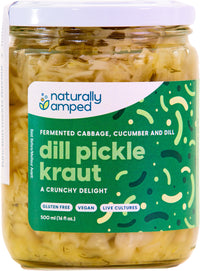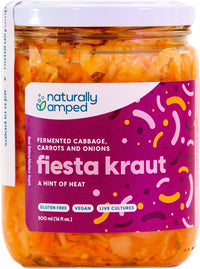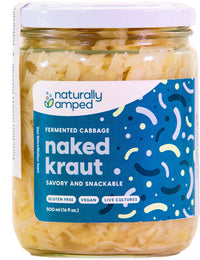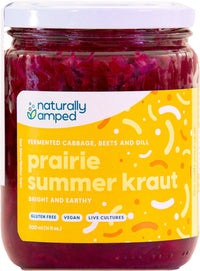 Naturally Amped - Fermented Foods (500ml)
DESCRIPTION
This is a traditional sauerkraut boasting the umami flavours created through our fermentation process! It is a great way to try kraut and especially beloved as an 'everyday' option. As with all of our other krauts, it is live, probiotic and raw with no added vinegar or starter culture.

INGREDIENTS: Green cabbage. Himalayan Salt.
HOW TO USE IT: This kraut is ideal on salads. As a soup or sandwich topper. Or on the side with breakfast.
*Remember: Heating krauts kills the beneficial microorganisms.
ADDITIONAL HEALTH INFORMATION: Live, raw, probiotic, GF, DF, VG friendly.
Naturally Amped
"We believe that naturally fermented foods can change the world. It's no wonder- they have LIFE built right into their name. PRO-BIOTA loosely translates into 'for life'. Everything we craft is designed to nourish you from the inside out. Because happiness starts on the inside (with a healthy gut!)"