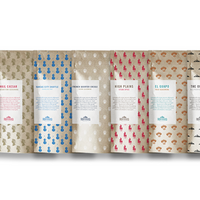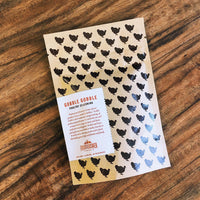 Frontiersmen Trading Company - Seasonings
Whole and organic spices free of chemicals and preservatives. Inspired by the idea of having flavourful meals whether you are at home, camping in the woods, or on an adventure.
The Original – All purpose seasoning. Use on beef, chicken, pork, fried potatoes, grilled vegetables, or seafood.
El Guapo – Taco seasoning. Use on chicken, pork, beans, and ground chuck tacos!
French Quarter Creole – Cajun seasoning. Subtle heat with Louisiana flavours. Dry rub for chicken or fish. Use in gumbos, soups, stews, or jambalaya.
Kansas City Shuffle – BBQ seasoning. Warm and rich with smoky molasses flavours.
High Plains – Steak spice. Savoury and salty blend of garlic, ground mustard, and cracked peppercorns.
Gobble Gobble – Poultry seasoning. Blend of sage, rosemary, and thyme. Use for roast chicken or turkey, or in stews, dressings, pot pies, and gravy.