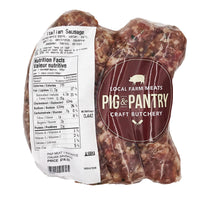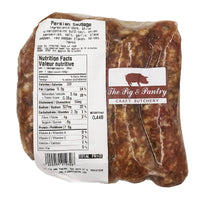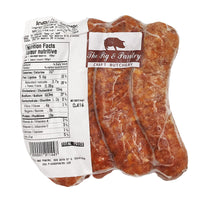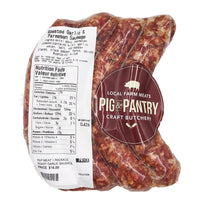 Pig & Pantry - Artisan Sausage
DESCRIPTION
Flavours: 
- Thai
- Roast Garlic
- Persian
- Italian
- Smoked Mushroom & Cheddar
- Maple & Bacon  ( *great breakfast idea)
- Andouille
The Pig & Pantry
Jordan launched The Pig & Pantry in 2015, aiming to bring fresh, globally inspired creations to residents in Saskatoon and surrounding area. The Pig & Pantry source whole animals, often heritage breeds, directly from farmers or ranchers we trust. Just like us, our partners have quality and sustainability as their priorities and use quality feeds with no growth hormones or antibiotics.