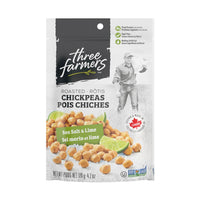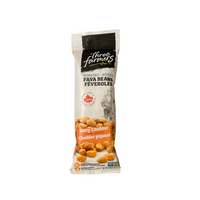 Three Farmers - Roasted Chickpeas
DESCRIPTION 
Crunchy, roasted chickpeas, a delicious snack and topper. Made with camelina oil, these chickpeas use nut-free, gluten-free ingredients.
high in fibre & high in protein

great taste + crunch

source of Omega-3 polyunsaturates from the camelina oil

source of iron, phosphorus, copper and zinc

high in magnesium

rich in thiamine and manganese

sustainably grown

Canadian grown and made
 Nut free, gluten free, non GMO + vegan!
As in life, every experience is enhanced when there is a story and truth behind it; why would this be any different with our food.
The core values behind our Three...[READ MORE HERE]