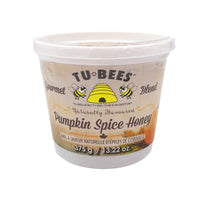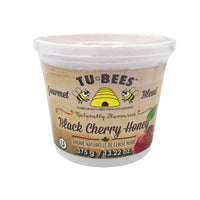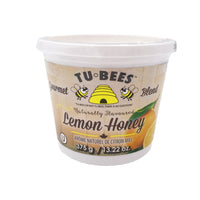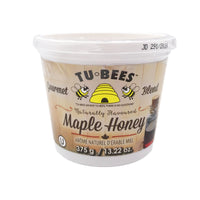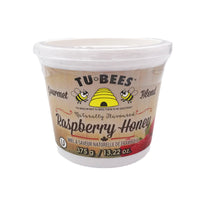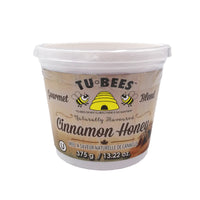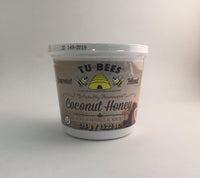 Tu-Bees Gourmet Honey - Flavored Honey Tub (375 g)
DESCRIPTION
Our flavoured honey is amazing on crackers or toast for a snack or breakfast to start your day on the right foot, and is fantastic in fruit derived tea blends. It can be added to baking for a sweet twist, as well as be added onto Vanilla ice-cream for a treat for your tastebuds.
Our Tu-Bees Honey is made with 100% Canadian Honey, and Natural Flavouring. It is gluten, nut, and dairy free. It also contains no wheat or wheat derivatives, eggs or egg derivatives and is made with all natural flavouring. 
The gourmet honey that is used for all of our Tu-Bees Gourmet Honey Tubes products comes from the Southern part of Saskatchewan, where the fields are covered in Clover and Canola. Saskatchewan is well known for its crops and for the quality honey that is produced by bees that pollinate these fields.
There are no added preservatives, or artificial colours and flavours. 
Tu-Bees Foods Inc. is a family owned business located in Saskatoon, Saskatchewan that packages gourmet honey products in squeezable laminate tubes. The tubes are BPA-free, shatter-proof and easy...[READ MORE HERE]